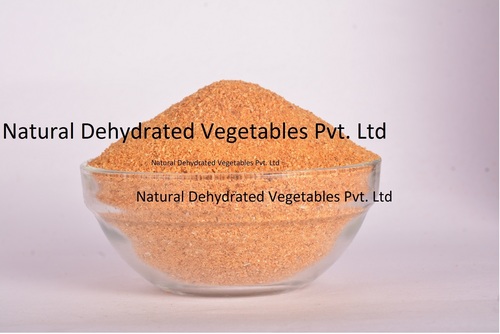 Dehydrated Garlic Granules
Product Code : 07
Product Specifications
Size

:

1 to 2 mm , 2 to 3 mm
Color

:

Pale cream
Processing Type

:

Chopped, Dried
Product Description
People keep dried granulated garlic and garlic powder to add a sharp flavor to curries and soups. This is a rich source of iron needed by the body to boost energy, transport oxygen, and prevent anemia. By including garlic, one can also increase their copper, manganese, and phosphorus intake. These minerals are essential for healthy nervous system, skeletal and kidney function. Garlic is also available in dehydrated form. This finds usage in cooking and remedial purposes. In-taking of garlic everyday can help people in multiple ways. Apart from health, dehydrated garlic granules can be used in a number of ways at home.
Circulatory Health:
A garlic is good for maintaining a healthy heart. Dehydrated garlic granules aid in lowering blood pressure, and cholesterol. It also equalizes the blood circulation and neutralizes the smoking side effect for blood pressure.
Diabetes:
Blood sugar level drops by consuming garlic. As, this ingredient stimulates pancreas to generate insulin. An insulin is a hormone responsible for controlling the sugar usage.
Garden Pests:
Garlic acts as a repellent for garden pests. The cloves of garlic can be planted in the system called companion planting. It can also be mixed with liquid soap and pepper to utilize as pesticide.
Mosquitoes:
Garlic is also a repellent against mosquitoes. To prevent yourself from mosquito bites, use extract on exposed parts of your skin. You can even put garlic cloves in majorly affected areas.
Parasites & Worms:
Garlic kills all kinds of worms, from roundworm, hookworm, to pinworm and tapeworm.
Pet Pests:
One can add garlic in pet's food to keep ticks, fleas and other parasites away from your pet. They must have balanced diet, with lots of garlic.
Skin Care:
This ingredient can act as a cleanser, as it boasts antibacterial properties and capable to equalize blood circulation.