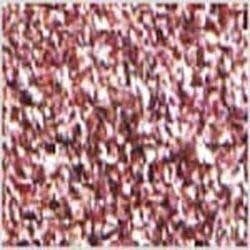 Red Onion Granule
Product Code : R5
Product Description
Granulated onions are perfect when one is running short of time. This Dehydrated Red Onion Granule give desirable onion flavor to the dish and avoids texture. It tastes fresh and earthy which makes it a preferred choice among the clients. When reconstituted with water it looks same as onion paste, but not overly thick or heavy. This Dehydrated Red Onion Granule is perfect to be used in soups, sauces, salad dressings, canned, dry, frozen food, meat products etc.
Features:
Easy to carry while camping and outdoors
Perfect for instant cooking
Rich in taste
Onions are available in kibbled, chopped, minced, granules, and powder forms. The red onion granules are formed by drying red onion bulbs. The dried onion bulbs can be ground to powder to be added in sauce, soup, and culinary applications. The granules of red onion can be used in preparing food, giving dishes the desired flavor, taste and texture. The dried or dehydrated onion granules can be re-hydrated to be used in salads and other preparations. All sauces, frozen food, canned food, salad and soups that require taste and flavor of onion, red onion granules can be used.
Chemical Properties :

Moisture Content: 7% max
Hot Water Insoluble: 20% max
Ash Content: 4% Max
Acid Insoluble Ash: 0.5% Max
Major Defects: 1 % Max
Foreign Matter: Nil

Microbiological Analysis :
T.P.C.: <300,000/GM
Coliforms: <1000/GM
E.Coli : <10/GM
Molds & Yeasts: <1000/G
Staph.Aureus: <100/G
B.Cereus: <100/G
Salmonella: Nil/25 G

Organoletic Properties :
Colour: Pure red to slightly off red
Taste : Similar to fresh Red onions
Aroma: Similar to fresh Red onions